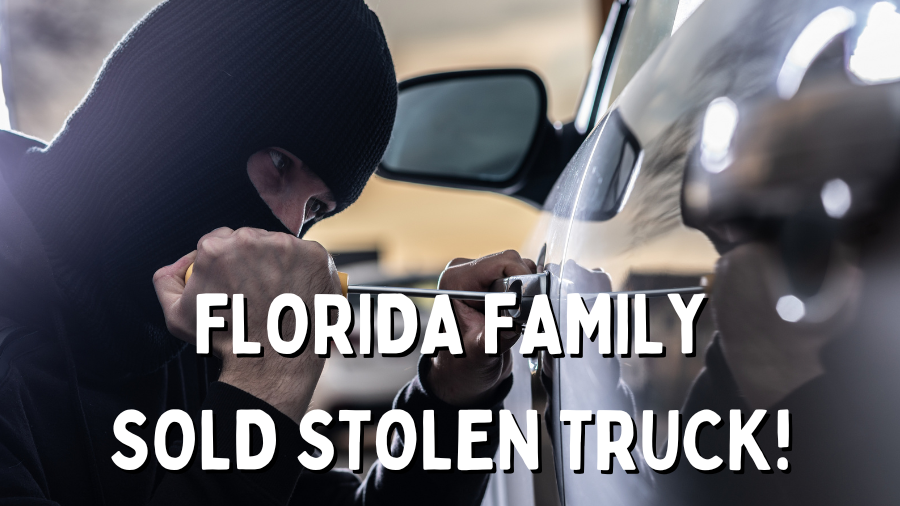 After a lengthy search, Florida resident Brandon Haines finally found the truck of his dreams: a fully-loaded F-350 diesel. However, after purchasing the vehicle, Haines discovered it had only one problem: it was stolen.
Haines made the shocking discovery when he brought the truck in for an oil change, says his wife, April. "It came up stolen immediately," April Haines says. "It came up in red, big bright: 'Stolen.' Right on the screen in red letters. Our minds were blown." The couple contacted the dealership that sold them the truck, Bill Bryan Chrysler Dodge Jeep, but they were basically told whether the truck was hot was not the dealership's problem, April says. What's even worse is they're still on the hook for the tens of thousands of dollars they borrowed to purchase the vehicle.
Now the Haines family has filed a lawsuit against the dealership and the bank, claiming their contract was breached. "I want my money back and I want other people to know that this could happen to them, too," April says.